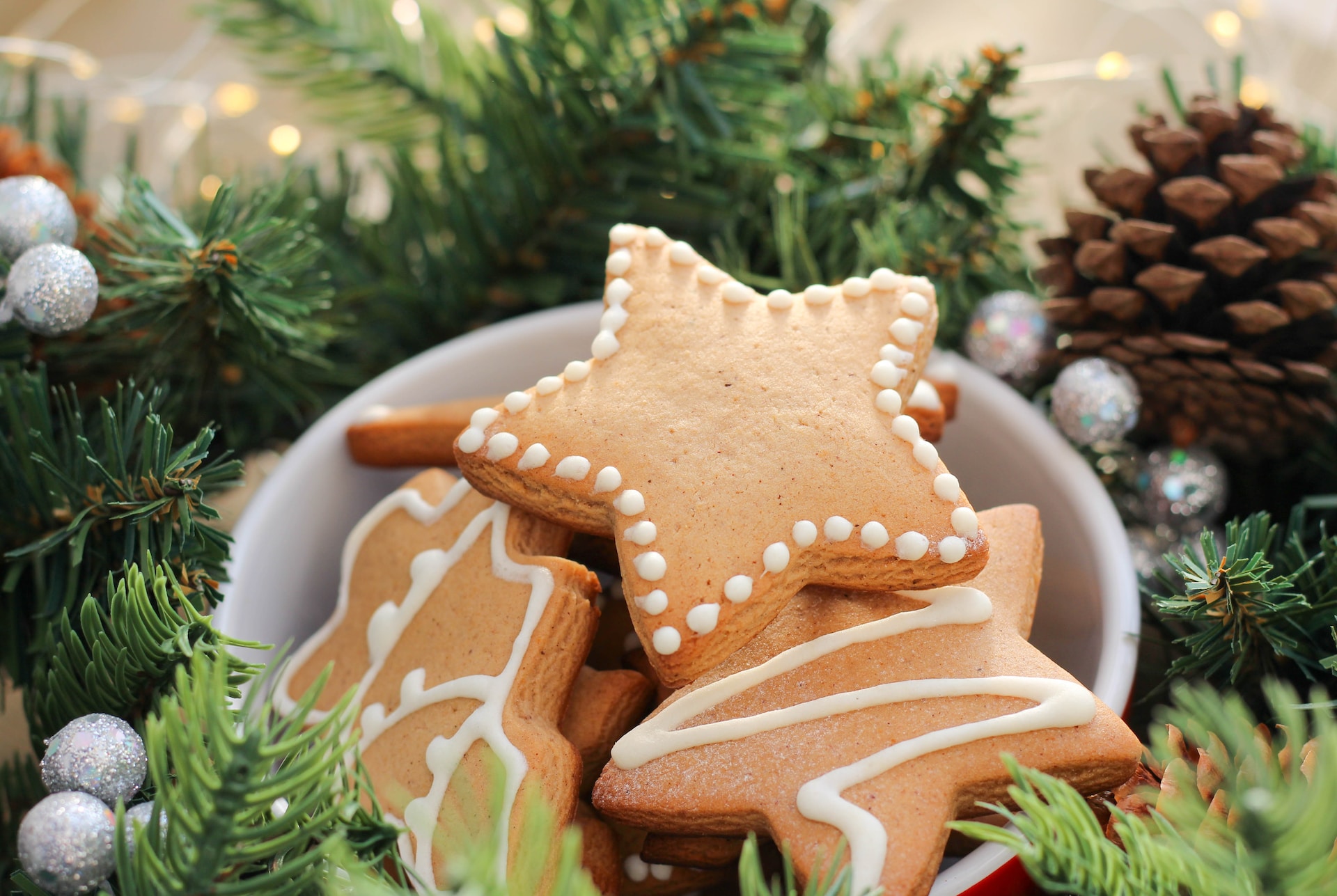 Lebkuchen, often hailed as Germany's answer to gingerbread, is a traditional treat that encapsulates the heartwarming essence of German baking. This spiced, slightly sweet confection is a staple during the Christmas season, but its delightful flavor and ease of preparation make it a year-round favorite for many. In this comprehensive guide, we'll delve into the art of making Lebkuchen, sharing a classic recipe, tips, and the cultural significance behind this beloved German gingerbread.

Ingredients:
250g all-purpose flour
2 tsp ground ginger
1 tsp ground cinnamon
1/2 tsp ground cloves
1/2 tsp ground nutmeg
1/2 tsp baking soda
A pinch of salt
100g honey
75g molasses
75g brown sugar
1 large egg
Zest of 1 lemon
Optional: candied citrus peel, nuts, and chocolate for decoration
For the Icing:
200g powdered sugar
2-4 tbsp lemon juice or water
Instructions:
Prepare Dry Ingredients: In a large bowl, whisk together the flour, ginger, cinnamon, cloves, nutmeg, baking soda, and salt.
Combine Wet Ingredients: In a saucepan, gently heat the honey, molasses, and brown sugar until the sugar dissolves and the mixture is smooth. Let it cool slightly.
Mix Wet and Dry Ingredients: Gradually add the warm honey mixture to the dry ingredients. Stir in the egg and lemon zest until a thick dough forms. If the dough is too sticky, add a little more flour.
Chill the Dough: Wrap the dough in plastic wrap and refrigerate for at least 2 hours, or overnight. This helps in developing the flavors and firming up the dough.
Preheat Oven and Prepare Baking Sheets: Preheat your oven to 180°C (350°F). Line baking sheets with parchment paper.
Roll and Cut the Dough: On a floured surface, roll out the dough to about ¼ inch thickness. Use cookie cutters to cut into desired shapes.
Bake: Place the cutouts on the prepared baking sheets and bake for 10-12 minutes, or until they are firm and just beginning to brown.
Cool and Decorate: Let the Lebkuchen cool on the baking sheet for a few minutes before transferring to a wire rack to cool completely. Decorate with icing, candied citrus peel, nuts, or chocolate as desired.
Make the Icing: Mix powdered sugar with lemon juice or water to create a thick but pourable icing. Adjust the consistency by adding more sugar or liquid as needed.
Decorate: Once the Lebkuchen is cool, use the icing to decorate. You can create simple designs or get creative with more intricate patterns.
Let the Icing Set: Allow the icing to set completely before storing the Lebkuchen in an airtight container.
Tips for Perfect Lebkuchen:
Spice It Right: The key to authentic Lebkuchen is in the spices. Don't shy away from using quality, fresh spices for the best flavor.
Honey and Molasses: The combination of honey and molasses gives Lebkuchen its unique taste. You can adjust the proportions to suit your preference.
Resting the Dough: Allowing the dough to rest is crucial. It not only makes the dough easier to handle but also intensifies the flavors.
Thickness Matters: Rolling the dough too thin or too thick can affect the texture. Aim for about ¼ inch thickness for a perfect balance.
Storage: Lebkuchen gets better with time. Store in an airtight container, and they will soften and develop more flavor over a few days.
The Cultural Significance of Lebkuchen:
Lebkuchen has a rich history dating back to the Middle Ages in Germany. Originating in Franconia, particularly in Nuremberg, which is still famous for its Lebkuchen, this gingerbread was traditionally baked by monks. Over the centuries, it has become deeply associated with Christmas markets and festive celebrations.
Each region in Germany might have its variations, with some adding marzipan, nuts, or different spices. The Nuremberg Lebkuchen, protected by EU law, is perhaps the most famous, known for its high nut content and lack of flour.
Creating Lebkuchen at home brings a piece of German tradition into your kitchen. Whether you're looking to recreate memories of German Christmas markets or simply enjoy a delicious, spiced treat, this Lebkuchen recipe promises to deliver a taste of Germany's rich culinary heritage. Pair it with a warm cup of Glühwein or your favorite tea for an authentic experience!
Remember, baking is not just about following a recipe; it's about creating memories and traditions. So, gather your ingredients, roll up your sleeves, and immerse yourself in the delightful world of German baking with this timeless Lebkuchen recipe. Frohes Backen (Happy Baking)!
Related articles:
15 Best German Christmas Recipes
Lebkuchen
How to Cook Gingerbread Cookies
Nuremberg Lebkuchen: A Traditional German Treat