May 30, 1527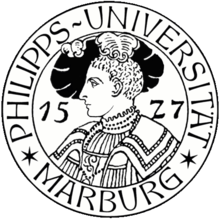 The University of Marburg is founded. Philipps-Universität Marburg is not only a German university steeped in tradition, it is also the oldest university in the world that was founded as a Protestant institution in 1527. It has been a place of research and teaching for nearly five centuries. It was founded by Landgrave Philip I of Hesse (usually called the Magnanimous, although the updated meaning 'haughty' is sometimes given) as one of Germany's oldest universities, dating back to a Protestant foundation. As a modern state university it has no religious affiliation anymore. In 1609, the University of Marburg established the world's first professorship in chemistry. In 2012 it opened the first German chemistry participation museum, called "Chemicum". Its experimental courses program is aimed at encouraging young people to pursue careers in science.
May 30, 1849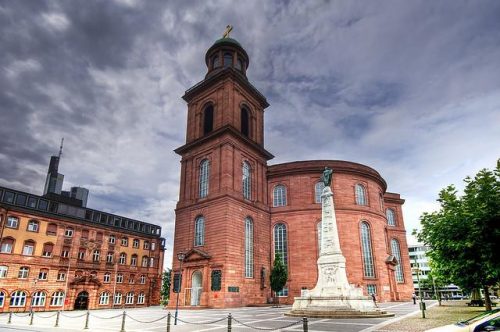 The last meeting of the German parliament in the Church of St. Paul in Frankfurt. Under pressure from Prussia and Austria, the parliament moves to Stuttgart, where a number of the delegates feel there will be greater security. (The Stuttgart parliament will be dissolved on June 18, 1849).
May 30, 1872
Ulrich von Wilamowitz-Möllendorf publishes a very negative pamphlet on Friedrich Nietzsche's Geburt der Tragödie.
May 30, 1916
In WWI the Battle of Jutland takes place, the largest naval battle in WWI between the German and British fleets. The British use 74 ships and the Germans 54. There are ca. 10,000 human casualties and 25 ships are lost. The battle is tactically a draw.
May 30, 1925
Death of Arthur Moeller van den Bruck in Berlin, Germany. It was Moeller's book of 1923 Das Dritte Reich which provided a nickname for Hitler's Germany.
May 30, 1932
Heinrich Brüning resigns as chancellor of the Weimar Republic. He will be replaced by Center Party politician Franz von Papen.
May 30, 1940
Death of Bl. Otto Neururer (1882 – 1940). Otto Neururer was born in Piller, Austria in 1882. He became a priest and religion teacher. He was a Parish priest in Gotzens, Austria (near Innsbruck) when the Nazis came to power. He advised a young woman of his parish not to marry a divorced man. That man, however, turned out to be a well connected Nazi. Fr. Neururer was arrested for "slander against German marriage" in imprisoned in Dachau and later Buchenwald where he ministered to fellow prisoners. After he baptized a fellow prisoner in 1940 he was tortured to his death for doing so. He was beatified by Pope John Paul II in 1996.
May 30, 1952
Death of Albert Lasker in New York. Born in Freiburg, Germany, Lasker came to the U. S. and founded the modern concept of advertising. He changed the concept of the role of advertising from informing to active selling.
May 30, 1951
Death of Hermann Broch in New Haven, Conn., U. S. A. Broch was a novelist known for his "multidimensional novels". Among his works are Die Schlafwandler, Der Versucher (1953) and Die Schuldlosen (1950). In 1940 he immigrated to the United States.
May 30, 1968
Death of Martin Noth in Hovot Shivta, Israel. A biblical scholar, Noth was an expert in the early history of the Jews. Noth was a professor of theology at the University of Bonn from 1945-1965.
Back to Today in German History Calendar