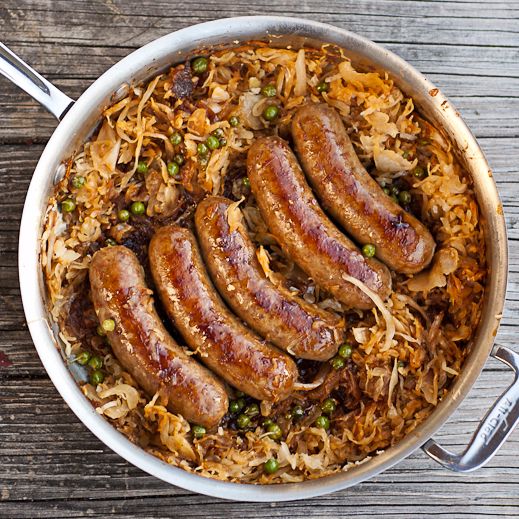 Ingredients:
4 lbs. (1.8 kg) 80% lean pork shoulder
1 lb (0.45 kg) veal or beef
2 tablespoons kosher salt
1 tablespoon ground nutmeg
2 teaspoons ground pepper
1 teaspoon ground ginger
1 cup cold milk
2 whole eggs, beaten
1 cup non-fat dry milk powder (as a binder)
Directions:
Trim the pork and beef, cut it all into 1 inch cubes, and grind it twice through the fine plate of your sausage grinder.
Combine the spices in a 1 quart container and mix with the 1 cup of cold milk and the beaten eggs.
Pour the spice, milk, and egg combination into the ground meat and mix thoroughly for at least 2 minutes. Use your hands for mixing to assure even distribution.
Add the milk powder to the mixture and combine it all thoroughly with your hands. At this point you can pass the finished sausage mixture once more through the meat grinder if you so choose.
Once the sausage is fully mixed, stuff it right away into 32-35 mm hog or collagen casings and refrigerate or freeze immediately.
This sausage can be smoked, but that isn't traditional. If you do choose to smoke it, be sure to add 1 level teaspoon of Instacure or Prague Powder #1 to each 5 lbs. of meat mixture.
Lightly oil grate. Cook bratwurst on preheated grill for 10 to 14 minutes, turning occasionally to brown evenly. Serve hot off the grill with onions on sauerkraut.




Related Recipes:
Liverwurst
Mettwurst
Classical German Sausage
German Sausage with Apples Sauerkraut and Onion
German Sausage Soup