May 5, 1352
Birth of Rupert, the Elector of the Holy Roman Empire, in Amberg, Germany.
May 5, 1525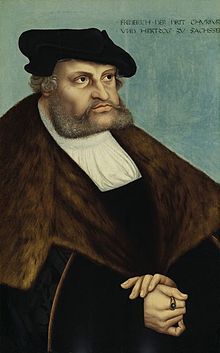 Death of Friedrich III (the Wise), Elector of Saxony in Lochau, Germany. Friederich served as the protector of Martin Luther after the imperial ban of 1521. He housed Luther at the castle named the Wartburg where Luther translated the Bible. Friedrich was a patron of Albrecht Dürer, and Lucas Cranach the Elder. He founded the University of Wittenberg in 1502.

May 5, 1747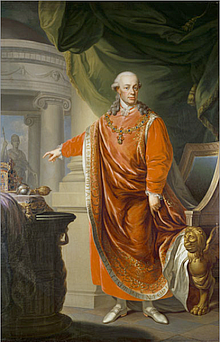 Birth of Leopold II in Vienna, an Emperor of the Holy Roman Empire. Born Peter Leopold Joseph Anton Joachim Pius Gotthard, Leopold II was Holy Roman Emperor and King of Hungary and Bohemia from 1790 to 1792, Archduke of Austria and Grand Duke of Tuscany from 1765 to 1790. He was a son of Emperor Francis I and his wife, Empress Maria Theresa. Leopold was a moderate proponent of enlightened absolutism.
May 5, 1818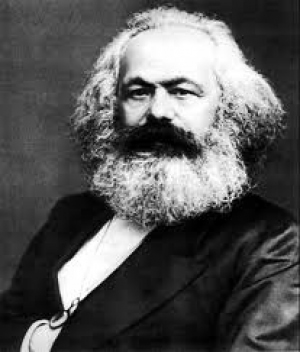 Birth of Karl Marx in Trier, Germany. Karl Heinrich Marx (1818 – 1883) was a German philosopher and revolutionary socialist. His ideas played a significant role in the establishment of the social sciences and the development of the socialist movement. Marx's work in economics laid the basis for our understanding of labor and its relation to capital, and has influenced much of subsequent economic thought. He published numerous books during his lifetime, the most notable being The Communist Manifesto (1848) and Capital (1867–1894).
May 5, 1833
Birth of August Fick in Petershagen, Germany. This linguist was a pioneer in Indo-European language studies. He made the first comprehensive study of the common vocabulary of Indo-European languages.
May 5, 1953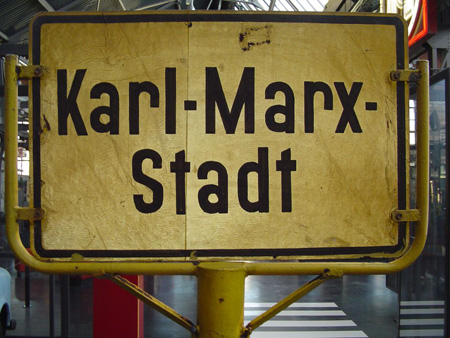 In honor of the 135th birthday of Karl Marx the East German city of Chemnitz was changed to Karl-Marx-Stadt.
May 5, 1955
West Germany is granted sovereignty by the United States, Great Britain and France.
May 5, 1859
Death of Peter Dirichlet in Düren, Germany. Dirichlet was a mathematician who was active at the universities of Breslau, Berlin and Göttingen. He was a significant contributor to the number theory. He developed the "Dirichlet problem" in the area of harmonic functions.
May 5, 1977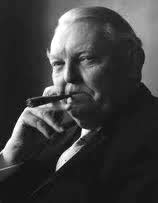 Death of Ludwig Erhard in Fürth, Germany. Erhard, the "Father of the Economic Miracle", was active in German economic redevelopment beginning as early as 1945. In 1949 he became the minister of economics during the chancellorship of Konrad Adenauer. In that position he developed his vision of the "social market economy". Erhard became the chancellor of West Germany in 1963.
May 5, 1996
Voters turn down a proposed merger of Berlin and Brandenburg.
Back to Today in German History Calendar