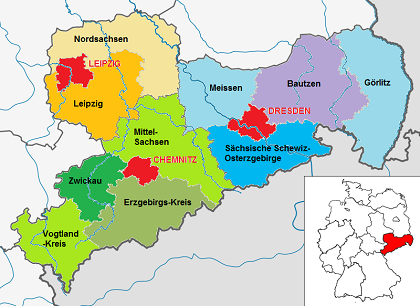 The free State of Saxony has unique georaphical position which greatly influenced and still influences on its rich possessions. Saxony meets West, East, North and South of Germany.
For the centuries this land was independent and free although numerous armies of enemies conquered the land and its people. The most strange thing is that even the worst times of the conquered Saxony inspired it to create real masterpieces in architecture such as fairy castles and in art such as pictures, household things, musical instruments.
Many world famous names are closely connected with the Saxony history: Bach, Mendelssohn and Wagner.
The Saxony deep historical and cultural roots have always created the unique atmosphere of freedom which was celebrated by its people for centuries: from the Middle Ages of Martin Luther through 18-19th centuries of Seven Years' War to modern 20th century of the Soviet ruling.
Such air of freedom was worth bearing outstanding people and masterpieces inspiring the feeling of glory.
Among the things and places worth visiting in Saxony are: Saxony Mountains with marvelous sandstones of Elb,
Erzgebirge mountains and the Oberlausitz Saxony Museums.
Saxony Castles:
Hubertusburg designed in Baroque style and survived just partially after the long years wars
Albrechtsberg Castle is one of three Elb castles located in Dresden and is famous for its mix-cultures design
Lingner Castle, Pillnitz Castle and Rammenau.
All the castles have so original structure, history and design that the tourists should be ready to face great difficulties in choosing which castle is worth visiting most. The best advice is to not overlook all of them!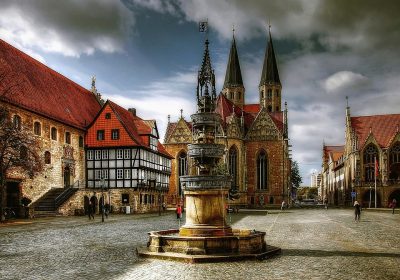 It is completely for sure that everyone knows well Saxony spa baths even though he has never been to them. And it is quite obvious all have wanted to plunge into and relax in mineral waters with miraculous power to regenerate human organs and evoke rebirth excitement.
The most famous spa rest is included into Vogtland wellness programs which offer various programs for human recreation with unique spa therapy and physical activities.
The Saxony spa baths worth staying:
Bad Elster and Bad Brambach.
Saxony is the place which provide the easiest way to start your Germany tour as the new and modern Dresden Airport has connections with all continental countries and offers all services necessary for new comers.




Related articles:
Free State of Bavaria – Travel Destination
Berlin – the City of Great Changes
Bremen – the City of the World-Famous Fairytale Musicians
Dresden Semper Opera House
Hamburg – European Melting Pot