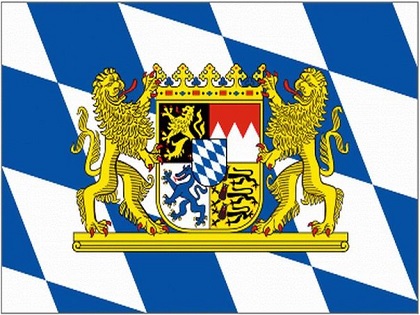 As a traditional site for family vacations, Bavaria is the most popular holiday center in the Federal Republic of Germany. Bavaria is Germany's largest and oldest state. Bavaria is the most fancied state in Germany for purposes of travel, tourism, and vacationing. Its sceneries and cultural riches, the favorable price-to-service ratio and the traditional Bavarian hospitality are the advantages appreciated by the innumerable visitors from Germany and abroad. Traditionally most foreign tourists come from the USA, followed by the Netherlands, Japan, Italy and Austria.
Bavaria lies in the heart of Europe. Brussels, Milan, Vienna, Budapest, Prague, Paris, Rome or Zurich are all only a short journey from Bavaria. No wonder the Free State has become one of the most important air, railway and road junctions in Europe.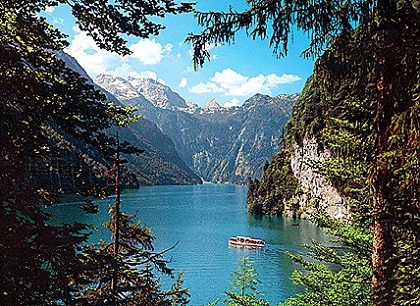 Bavaria with its four tourist regions of Allgaeu/Bavarian Swabia, Franconia, Upper Bavaria and East Bavaria presents itself as the ideal all-the-year round holiday country for travellers. Unique in its diversity, Bavaria offers a wide variety of scenic beauty with air that is healthy and nature-intact, a cultural wealth of European standing, exclusive opportunities for sports in every season of the year, famous health resorts and spas, a wealth of cultural monuments. As an outstanding European country with an ancient national heritage Bavaria possesses over 900 museums. Bavaria's old towns and cities have also become museums. They just offer the delightful chance to escape from modern life for a while. As an example, Swabia possesses one of the world's attractions which holds a magic appeal for millions of people: the fairy-tale castle of Neuschwanstein, which King Ludwig II of Bavaria built to fulfil his dream.
Every autumn from late September till early October Bavaria hosts Oktoberfest, the glorious beer celebration. 7 million visitors make Oktoberfest the greatest and most famous festival in the world.
The homely Bavarian cooking ranges from substantial, hearty meals to culinary specialties. Many tasty dishes are prepared from what Bavaria's forests, its rivers and lakes have to offer. Venison ragout, mushrooms with potato pancakes or poached carp are but a few of these delicacies.




Related articles:
Berlin – the City of Great Changes
Bremen – the City of the World-Famous Fairytale Musicians
Dresden Semper Opera House
Hamburg – European Melting Pot
Saxony – a Crossroads of European History, Culture and Art